Turkish Athletes Won 2 Gold Medals, Russia – 7 Medals In Total
24. 7. 2018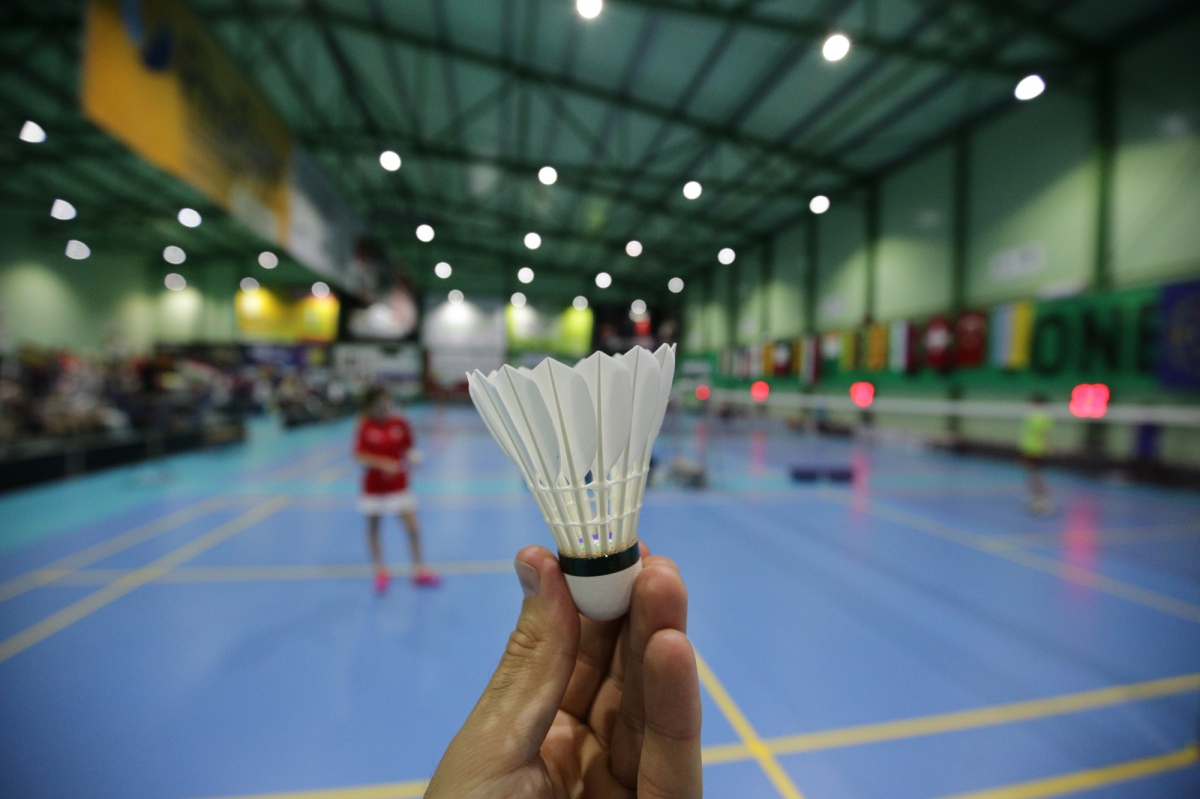 On 23rd of July 2018 in Trencin the Youth competitions has officially ended. For two days the best young deaf players had a championship battle for medals. It was interesting because nobody knew what to expect. These competitions were held for the very first time. Some results could have been predicted, but many matches were extremely close, so it was hard to predict the final scores, it was crazy! This report summarizes the ending score.
Boys Single
Winner – Ihor Sienichkyn (UKR)
Runner-up – Dogan Altun (TUR)
3-rd places – Vladimir Orlov (RUS) and Hasan Baygeldi (TUR)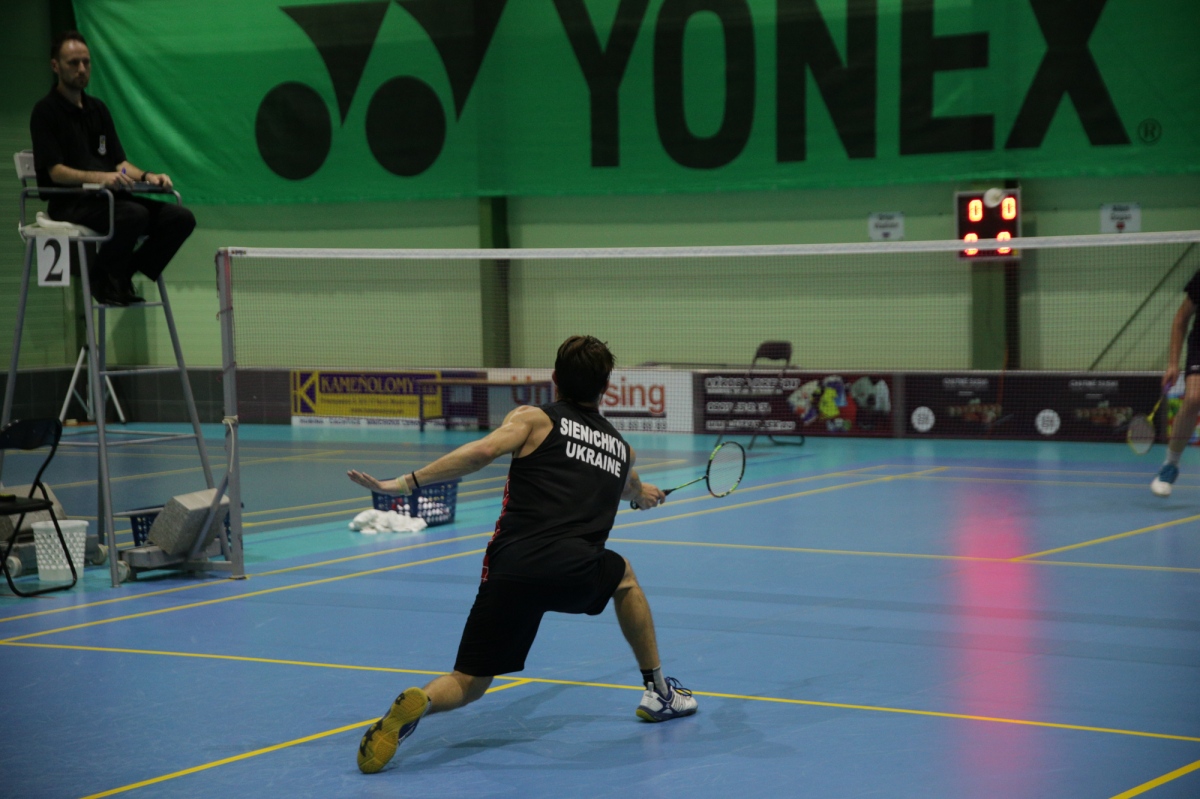 In a category 'boys single match' the biggest number of players was from Russia – 3. Unfortunately, it didn't help them reach finals. The luckiest player was Vladimir Orlov, who got as far semi-finals, he lost to Dogan Altun. Turkish athlete presented astonishing form in Trencin and don't lose single game up until the final game.
The winner was representant of Ukraine, Ihor Sienichkyn. Unexpectedly easy in the final game, he won 2 sets (21-17, 21-11). 16-year old Ukrainian player said after match that 'his life is sport and that's why it makes it happy and wanting even more'.
The bronze medal went to another Turkish athlete, Hasan Baygeldi. Hasan played a constant, strong game, especially during the team matches, where he bet his opponents without any trouble.
Girls Single
Winner – Finja Rosendahl (GER)
Runner-up – Ekaterina Matviiva (RUS)
3-rd places – Sofia Chernomorova (UKR) and Ksenia Kuznetsova (RUS)
In this championship, Germany didn't have many athletes. Despite that, since the first day of championship many people expected Finja Rosendahl to end up as a winner. She played perfect and constant game in her every match. In group stages she didn't give any chances and ended up beating her opponents; Spanish athlete Adriana Rissi Garsia (who was sole representant of Spain), Gisern Nur Uludag from Turkey and most interestingly, Russian represent Ekaterina Matviiva, the girl who she also bet out in the finale.
Strange draw circumstances couldn't have stopped her from winning. She reached first place in group E, and in the second day of championship she didn't start from quarter final, she started from Round 1. Game by game everyone knew that Fija had no real rivals and was going to win. In final game she faced, Ekaterina Matviiava who was a very strong competition for her but eventually, Russian athlete lost the game with scores 17-21 and 19-21.
Mixed Doubles
Winners - Hasan BAYGELDI/Halenur KUCUKSEVGILI (TUR)
Runner-ups - Vladimir ORLOV/Aliia ISMAGILOVA (RUS)
3-rd places - Dogan ALTUN/Gizem Nur ULUDAG(TUR) and Ihor SIENICHKYN/Sofiia CHERNOMOROVA (UKR)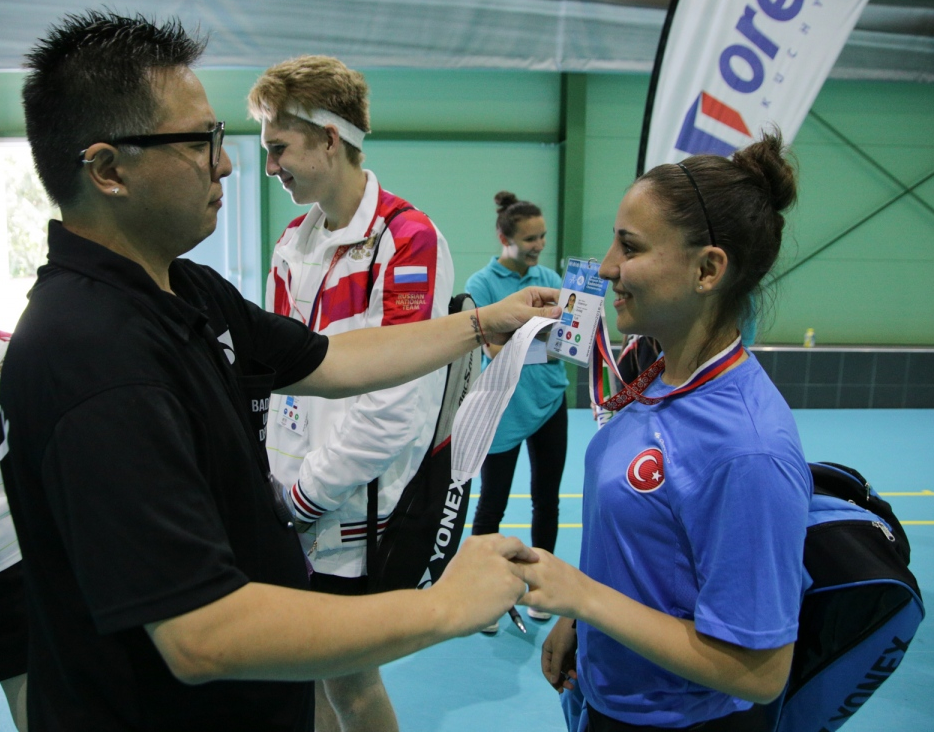 In mixed double competitions, spectators watched predictable games. Two strongest pairs played in the finale – Russia and Turkey. Speaking of group stages the situation was interesting because two teams from Ukraine, Russia and Turkey were facing play-offs. With great battles, Turkish pair won in 3 sets with score 22-20 15-21 21-13.
Boys Doubles
Winners - Dogan ALTUN/Hasan BAYGELDI (TUR),
Runner-ups - Ihor SIENICHKYN/Oleksii SYRYTSIA (UKR),
3-rd places - Andrei CHAPLIN/Vladimir ORLOV (RUS),
Arsenii KUDASHKIN/Pavel KUDASHKIN (RUS)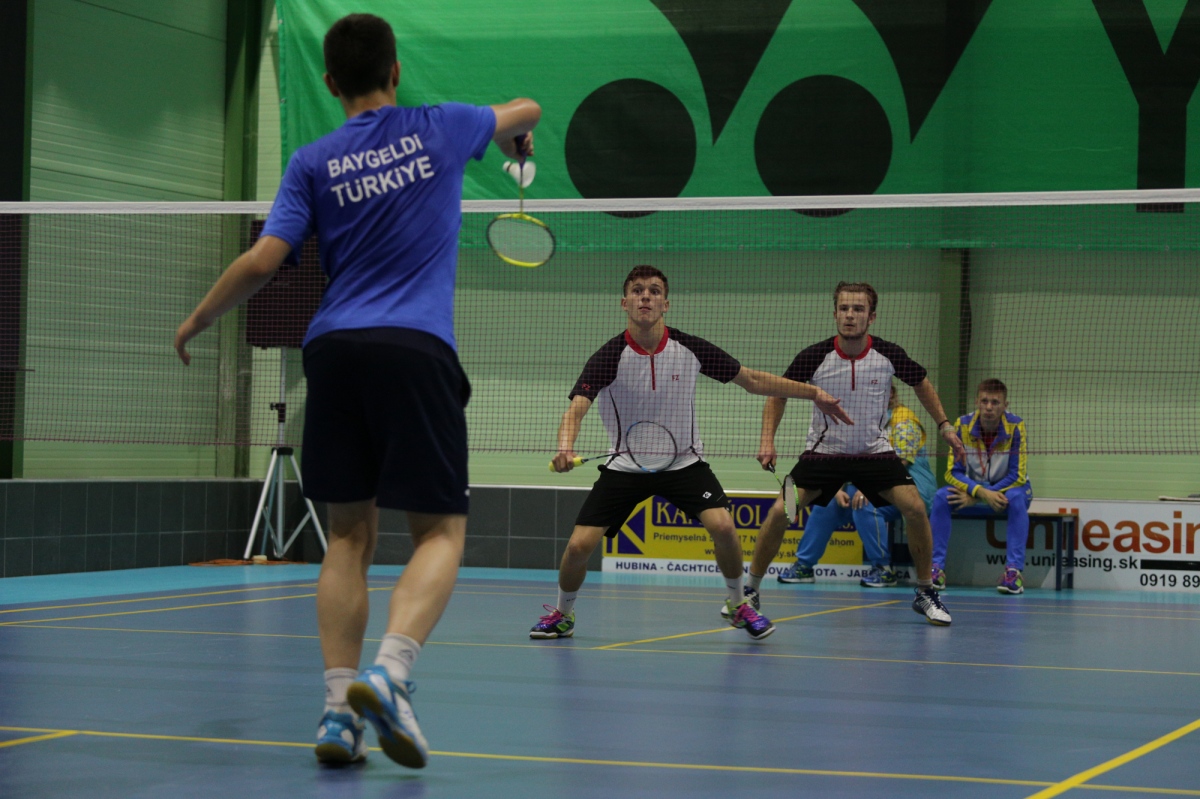 There were only seven pairs in 'boys double' games. After the games began, Turkish pair Harun ALTINSOY/Ali OZYALCIN withdrew from the competition because Ali got injured while playing single match against Oleksii Syrytsia, therefore couldn't have competed anymore.
In the final game TUKISH pair, who played stronger game in general bet out Ukrainian boys with same score in 2 sets – 21-15 21-15. Both bronze medals went to pairs from Russia.
Girls Doubles
Winners - Kseniia KUZNETSOVA/Ekaterina MATVIIVA (RUS)
Runner-ups - Halenur KUCUKSEVGILI/Gizem Nur ULUDAG (TUR)
3-rd places - Louise BERNARD/Emma REYMOND (FRA)
Karolina CHERNETSKA/Sofiia CHERNOMOROVA (UKR)
Russian team had a lot of chances to win gold because of a big number of players. However, this success reached only one pair of Russian girls. In this category, there were some close and tense matches; especially with 3 sets - in first day there was a great battle among French and Ukrainian pairs for the 1-st place in the group. Ukrainian won with scores 21-16 17-21 and 21-18, but the success couldn't help either teams in the second day in the semi finals.
In final game Russian pair played better game and won the first set easily with 21-9. In the second set the battle was much closer Turkish pair accumulated all the energy, but not enough to beat Kseniia KUZNETSOVA and Ekaterina MATVIIVA who ended up bringing gold medal for the Russia.
There was supposed to be big and official medal ceremony, However, a sad event happened. There was a fire at the storage and all medals burnt. You can find more about the story here.
That was first youth deaf European Championships. At the end of the topic, you can see some overalls after this event below.
Non-official team medal overall
1/ Turkey – 2 – 2 – 2 (6)
2/ Russia – 1 – 2 – 4 (7)
3/ Ukraine – 1 - 1 – 3 (5)
4/Germany – 1 – 0 – 0 (1)
5/France – 0 – 0 – 1 (1)
Athletes who won 2 or 3 medals in Youth competitions (maximal medals for one athlete – 3)
Hasan BAYGELDI (TUR) – 2 – 0 – 1 (3)
Ihor SIENICHKYN (UKR) – 1 – 1 – 1 (3)
Dogan ALTUN(TUR) – 1 – 1 – 1 (3)
Ekaterina MATVIIVA (RUS) – 1 – 1 – 0 (2)
Halenur KUCUKSEVGILI (TUR) – 1 – 1 – 0 (2)
Kseniia KUZNETSOVA (RUS) – 1 – 0 – 1 (2)
Vladimir ORLOV (RUS) – 0 – 1 – 1 (2)
Gizem Nur ULUDAG(TUR)- 0 – 1 – 1 (2)
Sofiia CHERNOMOROVA (UKR) – 0 – 0 – 3 (3)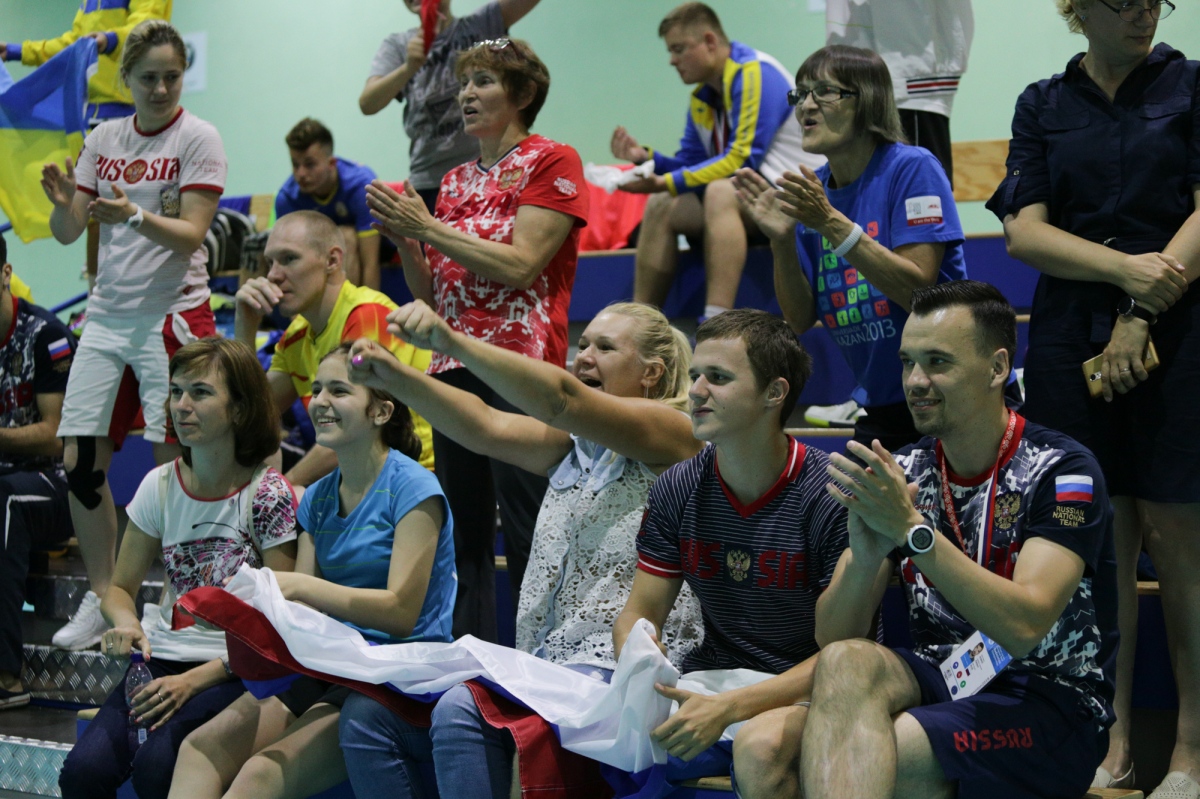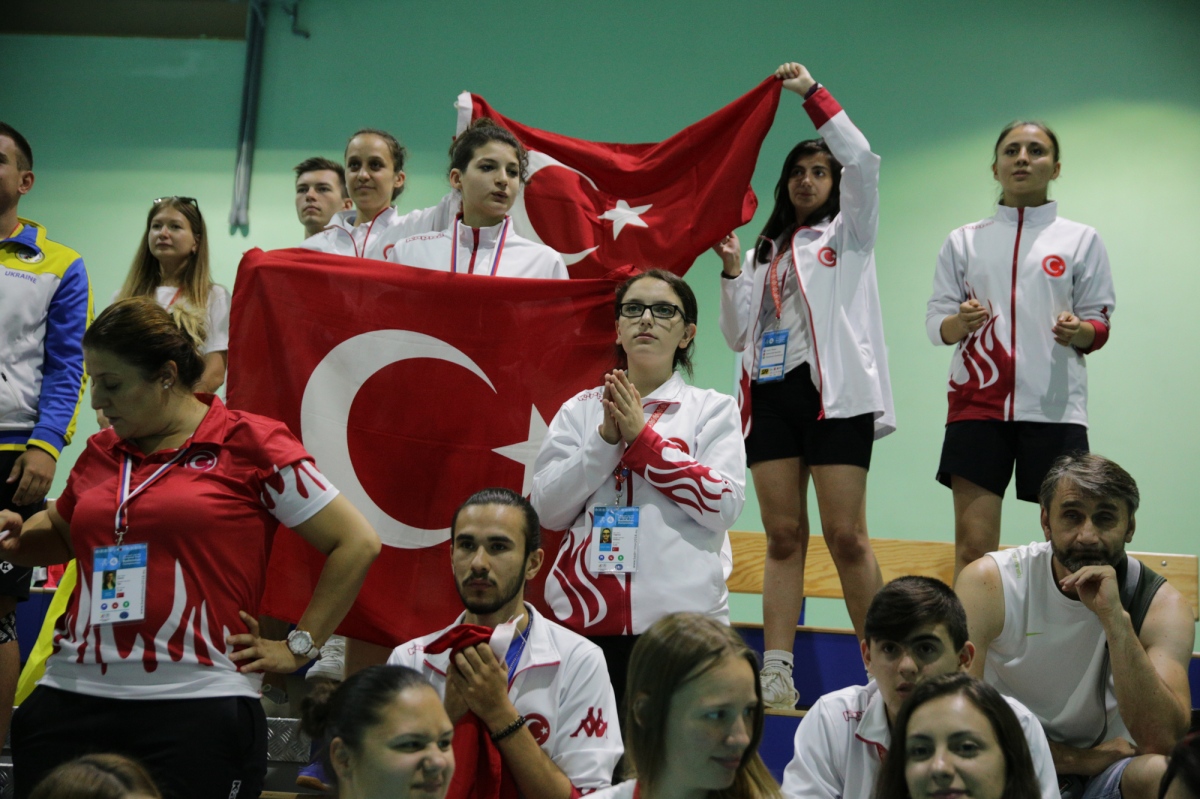 For more photos click here.
Author: Sergey Nishpal