Artem Karpov: "Family and children – the second victory in my life"
26. 7. 2018
On 25th of July the competition among adult athletes has started in Trencin. One of the main favorites is the athlete from Russia Artem Karpov, who is seeded 1st in all categories. It goes without saying that he is the Face of Deaf Badminton. Besides bright victories, he does a lot for the development of badminton in Russia and the world.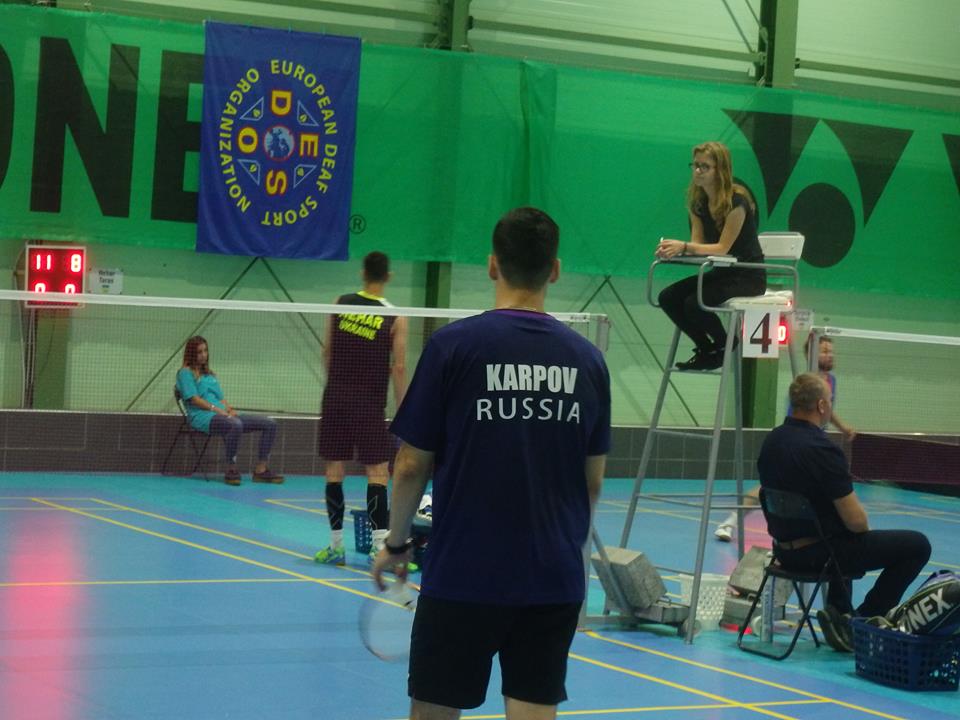 Artem, you are the player with most trophies among deaf athletes on the European continent. How do you manage to stay motivated?
Badminton is my whole life. I play for a long time because I really like what I do and even with my titles I remain hungry for winnings. I focus only on the maximum result in all competitions in which I take part.
What hobbies do you have besides badminton? What other interesting things happen in your life?
Sometimes it's necessary to sacrifice something to achieve high results in sport and that's why I don't have any other hobby so far, I have to spend all my energy on court. I can also say that now I train students from Bauman University, university once I graduate from myself. I train them once a week, try to share with them my experience, gained during many years in sport. Besides I have two children, whom I love very much and I want to see how they grow.
How important is your family for you?
It's in the first place for me. I'll even say more, I think the presence of my family and children is the second big victory in my life.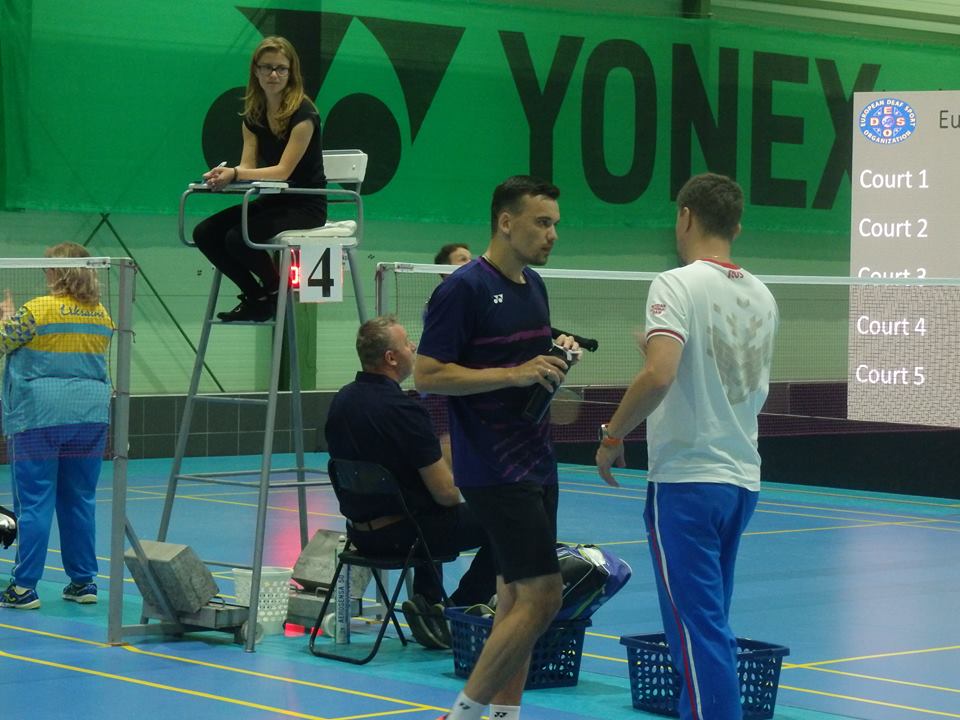 How much support do you feel from your family?
For example, my wife is with me in these competitions, she plays badminton too. My wife helps me very much in everything I do and she understands that to achieve high results I have to accumulate all my efforts in badminton, and I'm very grateful to her for that. She takes a lot of responsibility for homemaking and raising our children and I'm fully absorbed in professional sport. We manage to find a compromise.
What impression do you have from Trencin and atmosphere in the competitions?
Trencin is a very beautiful small European town. Our hotel, where athletes live, impresses because it's located inside the rock and a castle is situated above it. It's an impressive view. The weather also makes me glad because here we can feel real summer. The 1st Youth European Championship, to my mind, has been very successful and I'm happy that the geography of badminton is growing and new opportunities for the development of mass sport appear.
All main competitors of yours are on the Asian continent. How much rivalry do you expect in this tournament?
I don't worry about it. The main thing, first of all, is not to make mistakes myself and dose efforts correctly not to burn out during the competitions. I have a lot of sport experience and I will follow a particular strategy in each game.
How do you plan to manage the situation if you reach the final in all three categories? (finals will be played in one day)
Certainly I have to make a plan for such a situation. All of this will affect the state of my body and it won't be easy for me as I'm not a young athlete yet (Artem will be 35 in September), but I feel calm about it. Moreover, it's a European championship, not the world tournament. Certainly I don't want to humiliate the level of my competitors but I'm confident in myself. I know my abilities perfectly well and I've come to these competitions in good shape. More than that I'm seeded 1st in all categories. However, during the championship I will certainly look for moments when I have chance to spare my energy.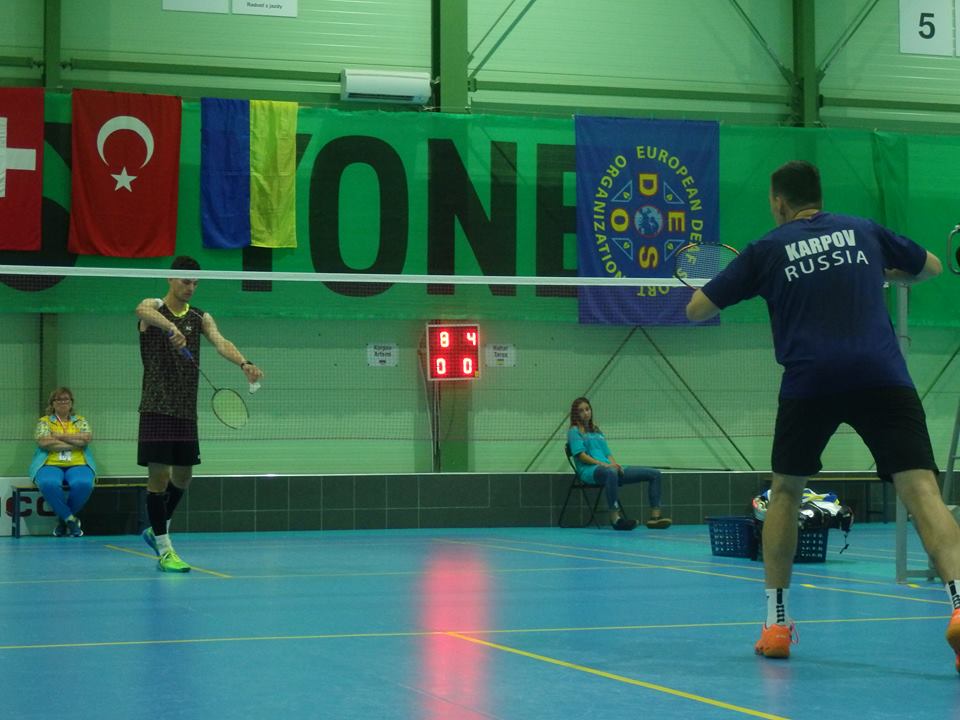 Do you have maybe some secret strategy to help you?
Honestly speaking, there is no secret. I just understand in what way it's necessary to treat the game to win the maximum quantity of medals during the championship. Never to relax. Understand clearly the level of your competitors. As I have already said, store energy and don't waste it for no reason. Try to preserve strength for key matches.
What plans do you have for future?
At the moment I plan to stay in badminton and play as long as I can. The world championship is coming and I'm going to take part in it. Then we'll see how things go.
Autors – Sergey Nishpal/Oksana Kolokolnikova