3 Funny Kind of Sports That Are Like Badminton With a Usage Of Net
21. 7. 2018
The European Deaf Badminton Championships 2018 in Trencin are coming very soon. Here is the analyzation of the different kind of sports with a usage of net. Are these three sports funny and interesting? Have you ever heard about any of them?
1. Sepak Takraw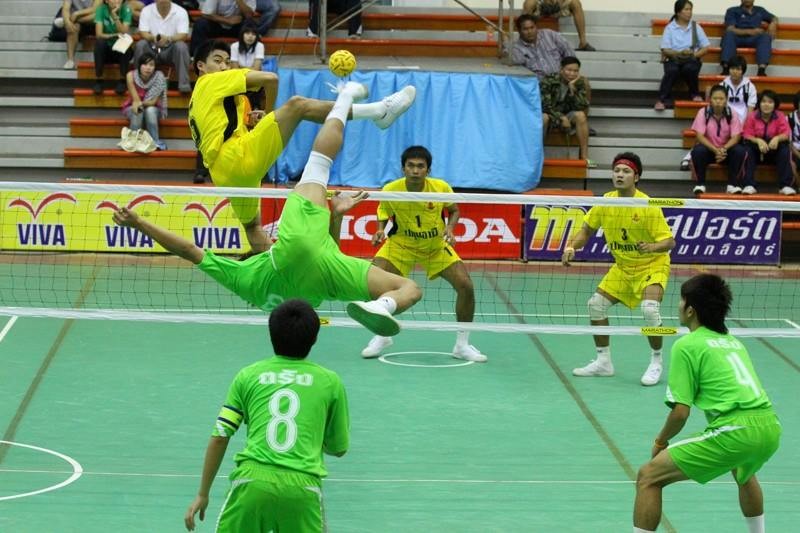 Sometimes it's called kick volleyball. This is a sport native to Southeast Asia. Sepak Takraw is a foot volleyball game where players touch as well as handle the ball using only their feet, knee, chest and head. The rules and regulations of the game are very much like that of volleyball. It's an extremely popular game around Southeast Asia, the game is played using a rattan or synthetic ball. Since1990, Sepak takraw is also included in Asian Olympic games.
Even though Sepak Takraw is quite popular in Southeast Asian countries, its popularity is also spreading in other parts of the world including European and North American countries. In Los Angeles, there is already a Sepak Takraw community which is familiarizing the game around the country. In Canada the game has experienced widespread popularity in recent years.
Some of the countries where Sepak Takraw is popular or emerging as one of the popular games are Malaysia, Thailand, Indonesia, Korea, Japan, India, Philippines, Brunei, USA, Pakistan.
2. Bossball
Bossball is a ball game for two teams of 3 to 5 people, but unlike other spectacular sports the whole game takes place on inflatable mats that are separated by a mesh that is stretched in the middle. It can be viewed as something remotely similar to volleyball. Many players describe a feeling of playing as there is no gravity on the court, the players are performing various acrobatic actions in a technical manner.
3. Jai-Alai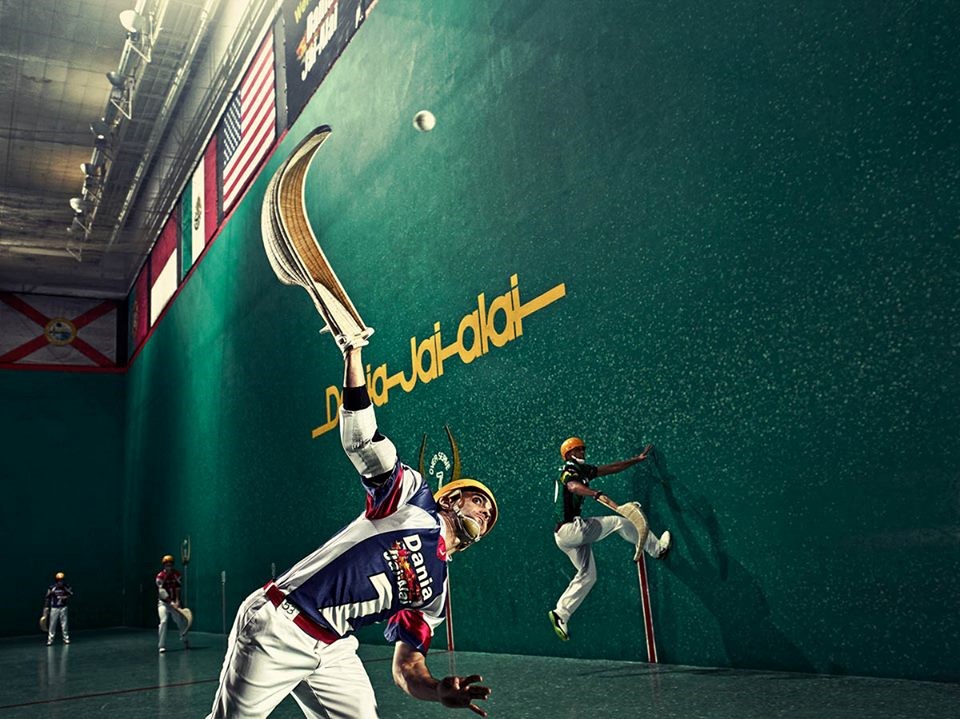 Jai-Alai is popular mainly in European countries, particularly in Spain. With the help of a specially created glove reminiscent of a wicker basket, players must launch the balls against the wall. The athlete's task is to catch the ball, which bounces off the wall and then to throw it into the same wall. If the ball suddenly hits the floor or flies out beyond the designated boundary, the competitor loses points.
Jai-alai is recognized as the fastest sport in the world, that's why it was attributed to the Guinness records. A fairly hard ball starts at a speed of 300 km / h, and it needs to be changed periodically after fifteen minutes - due to the fact that he has to hit hard against the wall, he instantly breaks. If you lose vigilance, then instead of the wall, he can get into the player.
So, what do you think about this not traditional kind of sports?
Author: Sergey Nishpal